Sale!
TUMI BLACK MEN'S HOLIDAY MEN DOUBLE BILLFOLD WALLET (Comes with gift box)
-79%
or 4 interest-free payments with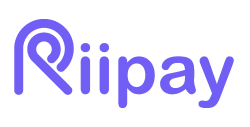 or 3 payments of

RM

89.67 with
This item can be reserved for 30 Minutes only.
2 in stock
100% Authentic
Lifetime authenticity guaranteed. Buy with confidence.
Money-Back Guaranteed
100% Money-Back Guaranteed, all of our items are original, not fake, or we will return your money.
Best-Price Guaranteed
Guaranteed the lowest price (excl shipping & handling) or we'll refund the difference if find it cheaper elsewhere.
Fast Shipping Guaranteed
Ready to ship within 1-2 business days. For Klang Valley areas, you can opt to receive your products as quickly as the same day or the next day. Simply select "Same Day Delivery" shipping options.
100% Authentic Tumi
Leather/Patent Leather
Pieced Construction
Tumi ID Lock (RFID Protection)
4.5″ X 3.25″
MSRP: $145