Sale!
MARC JACOBS THE SNAPSHOT DTM CROSSBODY IN SUNKISSED
WORTH BUY
from boutique collection
-46%
Split your payment & pay RM308.70 today
myIOU
or 4 interest-free payments with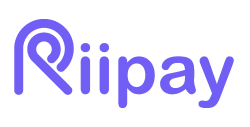 or 3 payments of

RM

343.00 with
All stock has been reserved check after 1 second.
in stock
It's a bummer that this item is out of stock. Don't worry! Leave your email address and we'll remind you when it's back.
100% Authentic
Lifetime authenticity guaranteed. Buy with confidence.
Money-Back Guaranteed
100% Money-Back Guaranteed, all of our items are original, not fake, or we will return your money.
Best-Price Guaranteed
Guaranteed the lowest price (excl shipping & handling) or we'll refund the difference if find it cheaper elsewhere.
Fast Shipping Guaranteed
Ready to ship within 1-2 business days. For Klang Valley areas, you can opt to receive your products as quickly as the same day or the next day. Simply select "Same Day Delivery" shipping options.