Sale!
MARC JACOB THE MINI BAG CROSSBODY IN KOMBU GREEN
-76%
or 4 interest-free payments with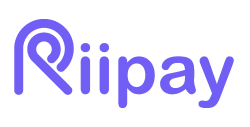 or 3 payments of

RM

133.00 with
Total Sold: 1
Out of stock
It's a bummer that this item is out of stock. Don't worry! Leave your email address and we'll remind you when it's back.
100% Authentic
Lifetime authenticity guaranteed. Buy with confidence.
Money-Back Guaranteed
100% Money-Back Guaranteed, all of our items are original, not fake, or we will return your money.
Someone from Taiping
have bought this item.
Size: 4″ H X 7″ W X 2″; 50″
Delivery Timeline
Item in the USA
Est. Shipping 4-8 weeks via air freight, excluding duration required for the customs check (1-2 weeks)
Free shipping to Peninsular Malaysia (for air freight)