Sale!
KATE SPADE STACI MICRO TRIFOLD WALLET
-78%
or 4 interest-free payments with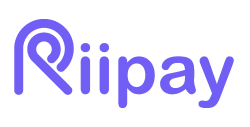 or 3 payments of

RM

59.67 with
Total Sold: 2
Out of stock
It's a bummer that this item is out of stock. Don't worry! Leave your email address and we'll remind you when it's back.
100% Authentic
Lifetime authenticity guaranteed. Buy with confidence.
Money-Back Guaranteed
100% Money-Back Guaranteed, all of our items are original, not fake, or we will return your money.
Delivery Timeline
Product availability is not guaranteed until items are purchased. Fulfilment for most orders begins as soon as your purchase is completed.
Est. Shipping 4-8 weeks, excluding duration required for the customs check (1-2 weeks)
Free shipping to Peninsular Malaysia (for air freight)