Sale!
COLE HAAN GRAND SERIES BACKPACK IN BRITISH TAN U04463
-76%
Split your payment & pay RM149.70 today
myIOU
or 4 interest-free payments with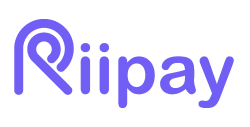 or 3 payments of

RM

166.33 with
Total Sold: 1
All stock has been reserved check after 1 second.
0 in stock
It's a bummer that this item is out of stock. Don't worry! Leave your email address and we'll remind you when it's back.
Someone from Shah Alam
have bought this item.
100% Authentic
Lifetime authenticity guaranteed. Buy with confidence.
Money-Back Guaranteed
100% Money-Back Guaranteed, all of our items are original, not fake, or we will return your money.
Best-Price Guaranteed
Guaranteed the lowest price (excl shipping & handling) or we'll refund the difference if find it cheaper elsewhere.
Fast Shipping Guaranteed
Ready to ship within 1-2 business days. For Klang Valley areas, you can opt to receive your products as quickly as the same day or the next day. Simply select "Same Day Delivery" shipping options.
100% leather
W28.5cm x H33.5cm x D11.5cm
With a dustbag
Delivery Timeline
Item in Malaysia
Est. Shipping 1-5 working days
Free shipping to Peninsular Malaysia (for air freight)
Provide Same Day Delivery to Klang Valley areas